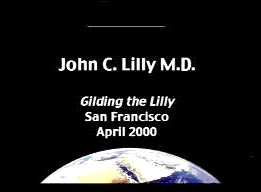 We are not broadcasting at this time.
Stay tuned for the next event.
Thanks for joining us for Dinner with John, the successful floatation tank auction, and many interesting presentations. Topics included dolphin research from Project JANUS, land-based evolution of dolphins and whales, and John's photo album. These classic QuickTime movies are samples that may lead to movie archives from this and other events.